Publié le
24 November 2022
Belgium
Temps plein
EY Belgium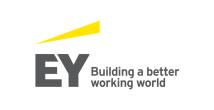 ---
Junior Digital Transformation Consultant
As a global leader in assurance, tax, transaction and advisory services, we hire and develop the most passionate people in their field to help build a better working world. This starts with a culture that believes in giving you the training, opportunities and creative freedom to make things better. This is what makes us different, and renders working here a unique, lifetime experience.
---
The opportunity:
In this fast-paced environment, it is important for businesses to continuously adapt in order to stay relevant in the market. Our digital team of the Accounting, Compliance and Reporting department at EY help clients with their digital transformation journey.
Concretely, you will act as a link between the business requirements and the digital solutions & transformations.
Your key responsibilities:
 As a Junior Digital Transformation Consultant you will support our team with our 3 main missions:
- Business process optimization: drawing the critical business processes of our clients in BPMN (purchase-to-pay, order-to-cash, manufacturing, CRM, project management processes, etc.) in order to spot opportunities for improvement;
- Selection and implementation of new business softwares (ERP): either as a business analyst (making the bridge between client's IT departments, software vendors and the business), functional analyst (providing an independent functional expertise to the client) or project manager:
- Reporting solutions: organize data in a structured way and set-up reporting that respond to the business needs using the most up-to-date technology (Bsuiness Intelligence tools, ETL tools,  etc.).
 What we look for:
 - You have an agile, growth-oriented mindset. What you know matters. But the right mindset is just as important in determining success. We're looking for people who are innovative, can work in an agile way and keep pace with a rapidly changing world. More concretely:
- Your are currently in your final year of a Bachelor or Master in an economic/finance/IT orientation or you recently graduated;
- You are IT-minded or have a strong interest in Technology/Digitalisation/IT;
- You are fluent in English and French or Dutch, but you understand all three languages:
- You are keen to develop:
- your project management skills:
- your analysis skills (business process analysis, data analysis, optimization skills, strategic analysis,...):
- your knowledge of certain solutions in different ERP's: Odoo, Microsoft tools (PowerBI, PowerAutomate, ...), ETL tools (Alteryx,...), reporting tools (Bright Analytics, BizzControl, ...);
- You have good people, analytical, and reporting skills with a positive, problem-solving mindset;
- You want to work in our office in Diegem, Ghent or Tournai;
- You are available to start in September 2023.
 What you can expect:
- You will join a young, dynamic team, genuinely passionate about its work, within a leading global professional services firm;
- We provide extensive trainings, both on technical matters, as well on soft skills and project management;
- We will support you to "learn on the job" from more experienced professionals in our team, who take on a coaching and mentoring role.
 We are proud of our flexible work arrangements, and we support you to build a successful career and deliver excellent client services, without sacrificing your personal priorities. While our client-facing profession might regularly require working at client sites, our extended offices network throughout Belgium offers you a comfortable and appropriate choice of workplace.
At EY we are passionate about the inclusion and support of individuals of all groups. We do not discriminate on the basis of race, religion, gender, sexual orientation, or disability status.