Publié le
15 January 2021
Zaventem HQ
Temps plein
KPMG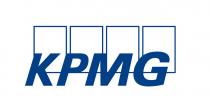 (Sr) Advisor - Public Sector (FR)
Roles & Responsibilities
We are currently looking for a (Senior) Consultant to strengthen our enthusiastic management consulting team within KPMG Belgium. You will help our clients to improve their strategy and operational processes and procedures. This can involve working on the development of a new organizational strategy, supporting the guidance during transformations, as well as challenging and improving existing business processes.
Your key activities will include:
- Assisting in the development of a management strategy in, among others, the public sector
- Defining and improving operational processes and procedures
- Analyzing organizations and writing reports
- Doing market research (quantitative/qualitative)
- Involvement in transformation projects
- Support the further growth and development of the public sector practice. This includes the design of new service offerings, follow-up on trends and sector evolution and engage in networking activities
Skills & Qualifications
- You hold a Master degree and have at least 2 years of total working experience in either strategic and/or management consulting, combined with an interest in the Public Sector.
- Ideally you have already gained an experience in: strategy definition & development; transformation(s); business process improvement; organizational and process architecture design.
- Pro-active mindset, dynamic and flexible to work within a fast-paced environment.
- Fluent communication and facilitation skills in French and English required. Knowledge of Dutch is an asset.
- Excellent interpersonal skills and change management mindset.
- Experience in organizational change management is a plus.
We offer
At KPMG, we truly believe our people are the heartbeat to our success. We commit ourselves to encouraging true team spirit and creating an international and dynamic working environment in which each can pursue the knowledge needed to boost their career. Additionally, as Top Employer, we highly invest in our people's development of soft skills and technical knowhow.
 
In addition to a competitive and attractive compensation package, we offer a great number of extra-legal advantages such as flexible working hours, 27 vacation days, group & hospitalization insurance, company car and fuel card, net allowances, a laptop and iPhone/iPad, as well as the opportunity to shape your compensation package to your needs with our ReFlex@KPMG plan.
Contract type : Permanent
Candidate criteria
- Minimum level of experience required
- 3 to 5 years
Languages
- Dutch (Limited knowledge)
- French (Very good knowledge)
- English (Very good knowledge)